The Printz Project: A Perpetual Challenge
Welcome to the home of the Printz Project. The Printz Project is a perpetual challenge to read the winners (and honor recipients) of the Michael L. Printz Award.
Each Printz Award-winning book and honor book has its own post with the cover and the publisher's blurb. This format is designed to keep reviews on the same book together. When you read one of the books, head on over to its post and leave either a link to your review on your own blog or go ahead and post your thoughts right there in the comments.
Check out The List page for the complete list of the winners and honor books, along with links to their project post. Or use the categories over there on your right to easily find the winners, the honor books, or all of the books from a particular year.
There are no formal requirements, but if you want to let us know you're joining us, leave a comment on this post.  Make sure to include a link to your post about this challenge, if you have one.
Thanks for stopping by!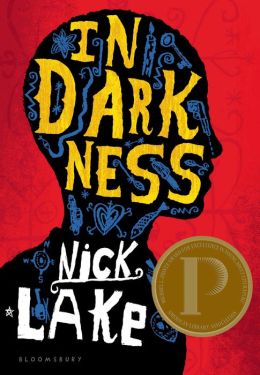 Bloomsbury is proud to be the global publisher of In Darkness, a stunning tour-de-force set in the aftermath of a devastating earthquake. "Shorty" is a Haitian boy trapped in the ruins of a hospital when the earth explodes around him. Surrounded by lifeless bodies and growing desperately weak from lack of food and water, death seems imminent. Yet as Shorty waits in darkness for a rescue that may never come, he becomes aware of another presence, one reaching out to him across two hundred years of history. It is the presence of slave and revolutionary leader Toussaint L'Ouverture, whose life was marred by violence, and whose own end came in darkness. What unites a child of the slums with the man who would shake a troubled country out of slavery? Is it the darkness they share . . . or is it hope?
Raw, harrowing, and peopled with vibrant characters, In Darkness is an extraordinary book about the cruelties of man and nature, and the valiant, ongoing struggle for a country's very survival.
Post links to reviews of or your thoughts on this book in the comments.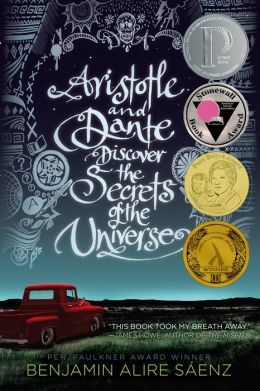 Aristotle is an angry teen with a brother in prison. Dante is a know-it-all who has an unusual way of looking at the world. When the two meet at the swimming pool, they seem to have nothing in common. But as the loners start spending time together, they discover that they share a special friendship—the kind that changes lives and lasts a lifetime. And it is through this friendship that Ari and Dante will learn the most important truths about themselves and the kind of people they want to be.
Post links to reviews of or your thoughts on this book in the comments.
Oct. 11th, 1943 — A British spy plane crashes in Nazi-occupied France. Its pilot and passenger are best friends. One of the girls has a chance at survival. The other has lost the game before it's barely begun.
When "Verity" is arrested by the Gestapo, she's sure she doesn't stand a chance. As a secret agent captured in enemy territory, she's living a spy's worst nightmare. Her Nazi interrogators give her a simple choice: reveal her mission or face a grisly execution.
As she intricately weaves her confession, Verity uncovers her past, how she became friends with the pilot Maddie, and why she left Maddie in the wrecked fuselage of their plane. On each new scrap of paper, Verity battles for her life, confronting her views on courage and failure and her desperate hope to make it home. But will trading her secrets be enough to save her from the enemy?
Harrowing and beautifully written, Elizabeth Wein creates a visceral read of danger, resolve, and survival that shows just how far true friends will go to save each other. Code Name Verity is an outstanding novel that will stick with you long after the last page.
Post links to reviews of or your thoughts on this book in the comments.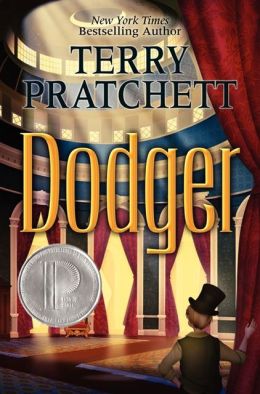 A storm. Rain-lashed city streets. A flash of lightning. A scruffy lad sees a girl leap desperately from a horse-drawn carriage in a vain attempt to escape her captors. Can the lad stand by and let her be caught again? Of course not, because he's . . . Dodger.
Seventeen-year-old Dodger may be a street urchin, but he gleans a living from London's sewers, and he knows a jewel when he sees one. He's not about to let anything happen to the unknown girl—not even if her fate impacts some of the most powerful people in England.
From Dodger's encounter with the mad barber Sweeney Todd to his meetings with the great writer Charles Dickens and the calculating politician Benjamin Disraeli, history and fantasy intertwine in a breathtaking account of adventure and mystery.
Beloved and bestselling author Sir Terry Pratchett combines high comedy with deep wisdom in this tale of an unexpected coming-of-age and one remarkable boy's rise in a complex and fascinating world.
Post links to reviews of or your thoughts on this book in the comments.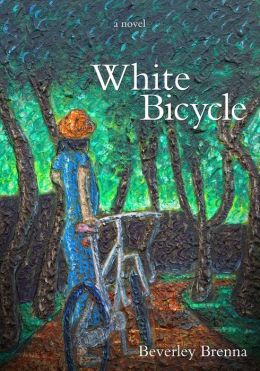 The White Bicycle is the third stand-alone title in the Wild Orchid series about a young woman with Asperger's Syndrome. This installment chronicles Taylor Jane's travels to the south of France where she spends a summer babysitting for the Phoenix family. Including flashbacks into Taylor's earliest memories, along with immediate scenes in Lourmarin, a picturesque village in the Luberon Valley, The White Bicycle results in a journey for independence both personal and universal, told in Taylor's honest first-person prose.
Post links to reviews of or your thoughts on this book in the comments.
In the remarkable, bizarre, and heart-wrenching summer before Cullen Witter's senior year of high school, he is forced to examine everything he thinks he understands about his small and painfully dull Arkansas town. His cousin overdoses; his town becomes absurdly obsessed with the alleged reappearance of an extinct woodpecker; and most troubling of all, his sensitive, gifted fifteen-year-old brother, Gabriel, suddenly and inexplicably disappears.
Meanwhile, the crisis of faith spawned by a young missionary's disillusion in Africa prompts a frantic search for meaning that has far-reaching consequences. As distant as the two stories initially seem, they are woven together through masterful plotting and merge in a surprising and harrowing climax.
This extraordinary tale from a rare literary voice finds wonder in the ordinary and illuminates the hope of second chances.
Post links to reviews of or your thoughts on this book in the comments.
"I'm telling you why we broke up, Ed. I'm writing it in this letter, the whole truth of why it happened."
Min Green and Ed Slaterton are breaking up, so Min is writing Ed a letter and giving him a box. Inside the box is why they broke up. Two bottle caps, a movie ticket, a folded note, a box of matches, a protractor, books, a toy truck, a pair of ugly earrings, a comb from a motel room, and every other item collected over the course of a giddy, intimate, heartbreaking relationship. Item after item is illustrated and accounted for, and then the box, like a girlfriend, will be dumped.
Post links to reviews of or your thoughts on this book in the comments.